CREATING HEALTHY WETLANDS
The degradation of wetlands affects the habitats of both humans and wildlife. Flyway can help with wetland restoration services that address problems such as stagnation, pollution, loss of habitat, and more. We are also experienced in wetland creation.
Our team loves working closely with our customers. We take pride in creating a great customer experience and helping wetlands perform their natural functions.
Contact us today for help with your wetland restoration project.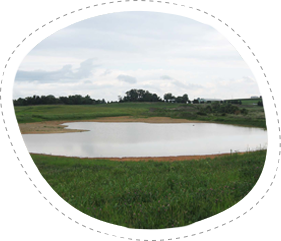 OUR EXPERIENCE IN WETLAND RESTORATION
Wetlands act as nature's filter for pollutants and are extremely important for many wildlife species. With many wetland systems being compromised by development over the years, the creation of wetlands is now more important than ever.
Flyway has many years of experience and the specialized equipment to operate in the saturated and soft ground conditions often experienced in wetland restoration. Additionally, our operators are trained in working in these difficult conditions and have the finesse to complete wetland restoration services while protecting the delicate environment we are working in.