CREATING HEALTHY WETLANDS
Development has destroyed or compromised many wetland systems, affecting the habitats of both humans and wildlife. With an unswerving commitment to environmental conservation, Flyway Excavating has successfully completed a multitude of wetland restoration projects to address problems such as stagnation, pollution, loss of habitat, and more.
Flyway combines cutting-edge technology with decades of expertise to deliver unmatched results, helping wetlands to perform their natural functions once more. With our proven track record of wetland restoration and creation projects throughout the Northeast, we are proud to play a pivotal role in protecting the biodiversity and natural beauty of our region's wetlands.
Contact us today for help with your wetland restoration project.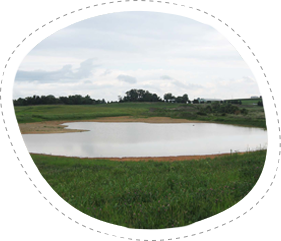 WETLAND RESTORATION SERVICES
As an experienced wetland restoration company, Flyway has the specialized equipment and expertise to operate in saturated, soft ground conditions without further degrading the delicate environment we're working in. Our wetland restoration services include the following.
​Hydrological Restoration
Hydrological restoration is a necessary service for rejuvenating degraded wetlands. Flyway's innovative strategies restore natural water flow patterns, deliver appropriate water levels, and reestablish a balance of wetland ecosystems. Our thorough approach to hydrological restoration and water retention helps to mitigate the negative effects of human activity and encourage the recovery of these valuable habitats, ensuring their sustained health and functionality.
Vegetation Restoration
Vegetation restoration is a crucial component of Flyway's comprehensive wetland revitalization services. We successfully enhance or reintroduce diverse vegetation and native plant communities back into damaged wetlands. Our expertise extends to invasive species management too, where we remove harmful plants that restrict the growth of native vegetation.
Nutrient Management
At Flyway Excavating, we recognize the vital role of nutrient management in wetland restoration. Degraded wetlands often experience nutrient pollution, which can affect soil and water quality. We work with environmental consultants and owners to restore the delicate balance of nutrients in a wetland environment.
Wildlife Habitat Restoration
We intentionally create diverse wetland habitats, including wet meadows, open water areas, and vegetated buffers that attract and support the needs of the local wildlife and reestablish thriving ecosystems.
Structural Restoration
Structural restoration involves physical modifications or enhancements that re-create wetland features that have been destroyed or degraded. Flyway restores the integrity of these features by assessing and repairing eroded shorelines, riparian zones, and other critical wetland infrastructures. We may also remove or repair drain tiles, culverts, ditches, and other elements that have disrupted a wetland's structure.
Soil & Sediment Management
Managing soil and sediment is key in wetland restoration projects. To create favorable conditions for wetland vegetation and hydrological processes, we might stabilize disturbed soils, remove excess sedimentation, and/or address the compaction of soil, all common issues in wetlands that have been disturbed.
WETLAND RESTORATION IN THE MID-ATLANTIC REGION

Over the years, Flyway Excavating has become well-known not only for our technical expertise in wetland restoration but also our commitment to customer satisfaction. We work closely with our clients — from initial consultation to post-restoration support — to build strong relationships and deliver results. Whether providing guidance on the right types of service for the situation, accommodating individualized requests, or offering support once the project is complete, we guide our customers every step of the way and will go above and beyond to exceed expectations.
This dedication has helped us become one of the leading wetland restoration companies in the Northeast.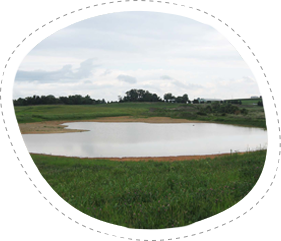 YOUR PARTNER FOR WETLAND RESTORATION
Flyway Excavating is the company to call when it comes to wetland restoration. With a commitment to protecting the environment and supporting our customers, we offer the latest methods for wetland restoration and creation. You can rely on our technical expertise and decades of experience to deliver remarkable results for your next project.
Contact us to get started today! We look forward to learning more about your wetland restoration needs.