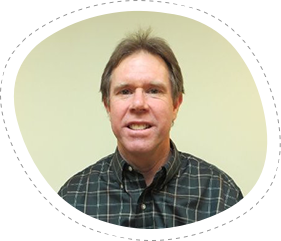 BRAD CLUBB  |  Founder/President
Brad founded Flyway Excavating in 1987 and currently serves as president. He grew up in the construction industry, as his father, Clinton Clubb, was one of the owners of Wickersham Construction in Lancaster, PA. After attending the University of Delaware, he worked for Wickersham in various roles, including supervision of building and excavation projects. During this time he developed a passion for construction, particularly excavating. He soon persuaded Clint to assist him in creating Flyway Excavating and has continued that passion to this day. Brad's current focus is mentoring the second generation of owners as they carry on the Flyway legacy.
Brad lives in Manheim with his wife Jill. In his spare time, he enjoys saltwater fishing, hunting big game, and spending time at his cabin in Clinton County.
Education
Manheim Township High School (1979)
University of Delaware (1982)
Professional Affiliations
Associated Builders & Contractors: Various Committees & Board of Directors (Chair in 2002)
Inter-County Contractors Association: Vice President, President & Board Member
Elizabethtown College High Center for Family Business Peer Group (2016 – Present)
Community Involvement
Jerusalem Lutheran Church Council (President for 4 Years)
Lancaster Chamber of Commerce EOY & SBPY Awards Selection Committee (2014 – Present) 
Lancaster County Career & Technology Center Heavy Equipment Advisory Committee (Chair 15 Years)
Lancaster County Conservation Foundation Board (2017 – Present) & Current Treasurer
Rothsville Community Day Planning Committee (2015 – Present) & Current Chair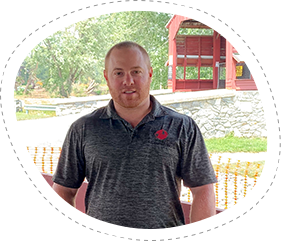 ROSS CLUBB  |  VP of Estimating
As Brad's son, Ross grew up around the business and has held many roles over the years. During high school and college breaks, he worked as a laborer and completed estimating take-offs. After graduating college and starting full-time in 2011, he worked as a field supervisor. In 2013 Ross became part of the second-generation ownership team and currently is the vice president of estimating. He is responsible for evaluating and securing projects for our project managers and field staff to construct.
Ross lives in Newmanstown with his wife Allison, and son Chase. He spends as much time as he can offshore fishing and hunting. He also enjoys spending time by the pool with Allison and coaching Chase's baseball team.
Education
Warwick High School (2007)
University of Delaware, College of Engineering, Bachelor of Science in Civil Engineering (2011)
EIT (2011)
Professional Affiliations
ABC Keystone Workforce Development Committee
ABC CEO Roundtable
Competent Person Certification: Excavation & Confined Spaces
MSHA Miner Training
Applied Fluvial Geomorphology Levels I & II, by Dave Rosgen
Community Involvement
Youth Baseball Coach (2004 – Present)
Lancaster County Youth Conservation School (2005 – Present)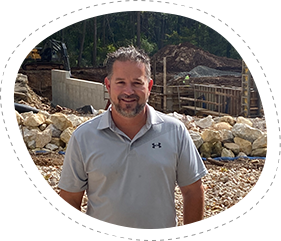 JEREMY COBLE  |  VP of Project Management
Jeremy grew up on his family farm in Dauphin County, which instilled in him both a strong work ethic and mechanical ability. After high school he worked briefly at a machine shop before being employed by Flyway in 1998. Jeremy began as a laborer and quickly worked his way through the ranks as an operator and site supervisor. In 2007 he was given the opportunity to become a project manager. Thanks to Jeremy's field experience and knowledge of our systems, he began to serve as the project manager on our more challenging projects almost immediately. In 2013 he became part of the second-generation ownership team as the vice president of project management. 
Jeremy lives in Manheim with his wife Nicole and three daughters Emma, Alyssa, and Ella. He spends his spare time fishing, hunting, traveling, and attending his daughters' sporting events.
Education
Lower Dauphin High School (1997)
Professional Affiliations
Flyway Safety Committee
ABC Keystone Leadership Development Series
Confined Space in Construction Training
Competent Person Training
10 Hour OSHA Training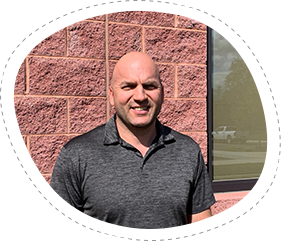 BRYAN MARTIN  |  Secretary/Treasurer
Bryan began his career at Flyway in 2003 as an accounting assistant. Growing up the son of an excavator taught him the basics of our trade and made our company an appealing place to work. He enjoys working with numbers and finds satisfaction in improving methods and procedures to maximize efficiency. Bryan became part of the second generation of ownership in 2013 and now serves as our secretary/treasurer.
Bryan lives in Lancaster with his wife Heather, son Jaxon, and daughter Avery. He enjoys biking, competitive weightlifting, and spending time with his family.
Education
Terre Hill High School (1995)
Consolidated School of Business (2003)
Community Involvement
VisionCorps Foundation Trustee (2017 – Present)
Volunteer with Various Community & Sports Organizations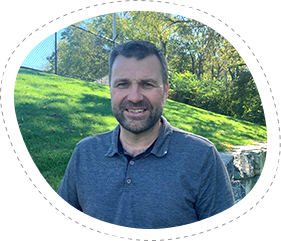 KENT MARTIN  |  General Superintendent / Safety Director
Kent's experience in excavating began as a young boy, helping his father on job sites whenever possible. This turned into a full-time career right after graduating from high school, and he's been involved in the construction industry ever since. Kent joined Flyway in 2012 as a full-time lowboy driver. He has since held the positions of site supervisor, project manager, and now safety director and general superintendent. He particularly enjoys his superintendent role, where he applies his years of excavating experience, as well as the people management skills developed during his time in Colorado, where his family spent four years serving as mission school directors.
Kent lives in Lititz with his wife Sheila and three daughters. He enjoys working on his property, weekend trips with his friends, and spending time with his family.
Education
Terre Hill Mennonite High School (1993)
 ABC Keystone Blueprint Training
Professional Affiliations
ABC Keystone Safety Committee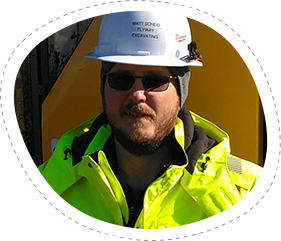 MATT SCHEID, PE  |  Project Manager/Estimator
Matt joined Flyway in 2019 as a project manager/estimator. He was raised around construction and taught the value of hard work from a young age. Prior to working with us, Matt obtained his professional engineering license for the state of Pennsylvania and worked at a consulting engineering firm for nine years, but he had a strong desire to return to construction. Matt's expertise in construction and engineering practices are invaluable to Flyway. His unique combination of field experience and technical training allow him to better understand and build the complicated projects our company completes. 
Matt lives in Brownstown with his wife Allison, son Luke, and daughter Hailey. He enjoys building things with friends/family, hunting at his cabin in Potter County, and spending time with his family.
Education
Warwick High School (2006)
Pennsylvania College of Technology, Bachelor of Civil Engineering Technology (2010)
Professional Affiliations
Professional Engineer, Pennsylvania (2015 – Present)