A LEADER IN EXCAVATING & WATERWAY RESTORATION
Since 1987, Flyway Excavating has provided high-quality, environmentally friendly excavation and waterway improvement services to the Mid-Atlantic region. We bring a "safety first" mentality to each job, proven by our outstanding safety record. And because many of our employees are long-tenured, we have the depth of expertise needed to understand your project and make it a hassle-free experience. When you rely on Flyway, you'll have the peace of mind to focus on what you do best.
Visit our Waterway Services and Excavating Services pages to learn more about how we can help with your project.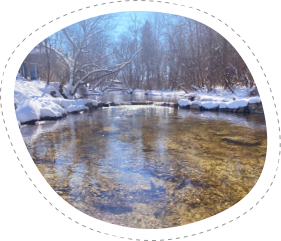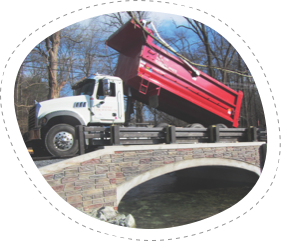 OUR CUSTOMER COMMITMENT
Customer satisfaction is a top priority for the entire Flyway team. As a smaller family-operated business, we work closely with our customers, get to know you and your project, and make sure we get all the details just right.
Contact us today with your waterway-related issues and concerns. We look forward to making your environment more enjoyable for both you and nature.
We are honored to be recognized by Associated Builders & Contractors, Inc. for our work on the following projects:
Lancaster Conservation District Conservation of Natural Resources Award- Lake Placidia Improvement Project (2003)
ABC Merit Award- Lake Placidia and Parking Improvements (2003)
ABC Merit Award- The Jay Group (2008)
ABC Excellence Award-F&M College Row (2008)
Equipment World's Contractor of the Year Finalist (2009)
ABC Excellence Award- West Chester University Alteration and Additions to the Quad (2015)
ABC Excellence Award- Westtown School Lake Spillway & Dredging Project (2017)
We couldn't have done it without the contributions of our customers, employees, subcontractors, and vendors.
We are proud members of the following organizations.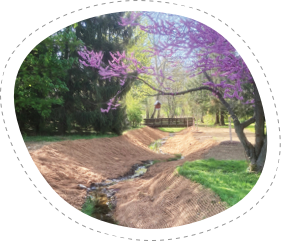 PROUD TO SERVE OUR CUSTOMERS & COMMUNITIES
One of our core values is building strong relationships with both our customers and our communities, and we value our longstanding work with organizations such as Franklin & Marshall College, Cornwall Manor, Brethren Village, American Rivers, Donegal Trout Unlimited, Brandywine Red Clay Alliance, and many others. We're also proud to provide time, material, and other resources to help our local schools, churches, and volunteer organizations thrive.